Google is known for its new technologies and is always keeps updating its different Google products to make them more user-friendly and easier to use.
Lately, Google has launched Google Pay service which enabled users to send money directly to any one's account just by using their phone number. One can also request money from any person or client using Google Pay.
With one of the new updates in Gmail, Payment Request from a client or anyone has become simpler with Google. Now Google has embedded its Google Pay service button within Gmail.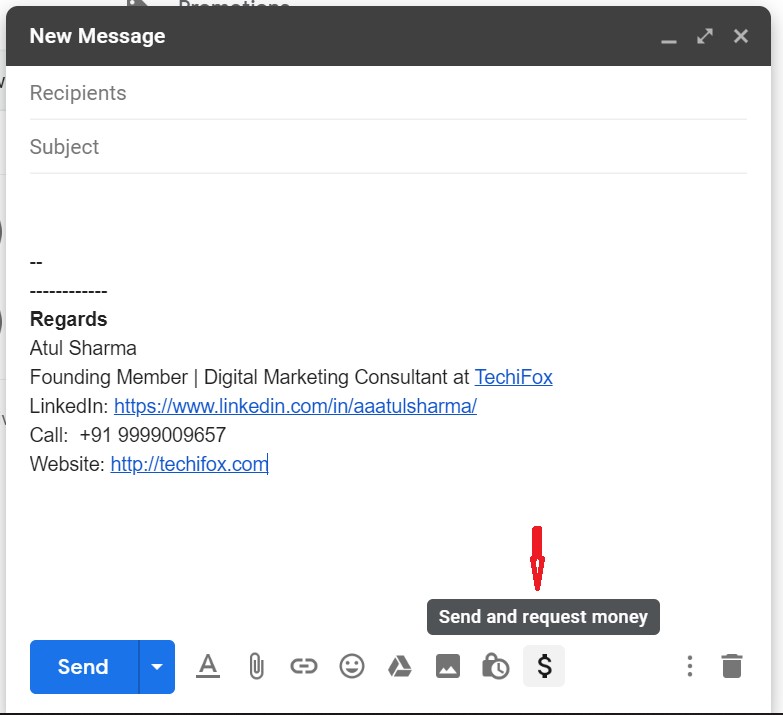 Just by clicking on the payment button, you can easily request your invoice money from your client within the email itself you are sending to them. Now your next update email to the client would work as an invoice as well.
Use of this service is very simple and is almost same as you do with Google Pay.
Here are the steps you need to take to request money from client:
Click on the Payment Button. A window will open as below.
Choose your option if you want to "Send Money" or want to "Request Money".
Enter your request amount. For example we have added $500.
Add a small description, what this request is all about. We have added it as "PPC Management Fee". Click on the button "Attach Request" and you are done.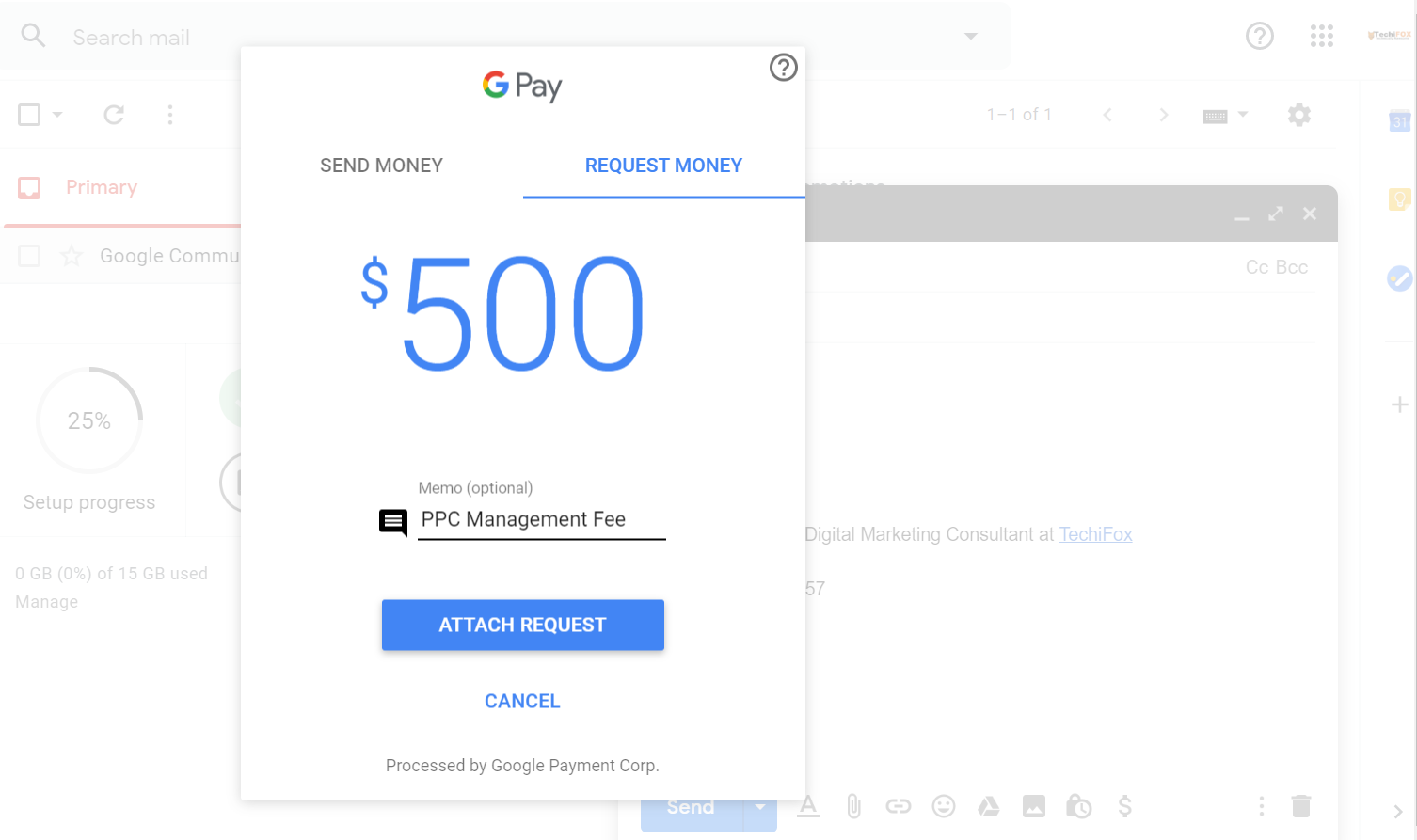 Google will attach a payment request of $500 with the mail which client can pay you directly using Google Pay account.