800+ Accident Leads, 200+ Accident Cases Delivered Per Month to Personal Injury Attorney Client
Client - Personal Injury Attorney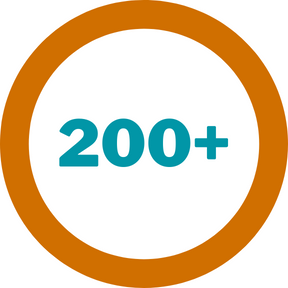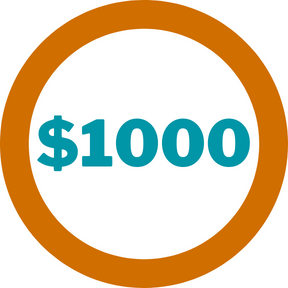 Under $1000 Cost Per Signed Case
Our client is a well-known Personal Injury Attorney Firm based out of Orlando, Florida. They offer their personal injury law services in the central Florida area and help people fight and win maximum compensation they deserve for injuries held due to an accident or other reasons.
While they do offer various law services, we are focusing on the car accident category only to help them sign more car accident cases to their clientele. 
Client was having a PPC campaign running to reach the people in need of an accident lawyer.
But, the problem was that the account cost per lead and the cost to signed case was higher than the expectation hence the client was burning a good chunk of their marketing budget on running the ads without expected outcomes.
Client's main goal was to reduce the cost per accident case up to $1500 without compromising the number of leads and then increasing the number of accident cases to the firm up to 150+ per month over the period.
They have contacted us to do the job and optimize their Google Ads Account.
We did a thorough analysis of their business, the competition and worked on points below in order to improve the account performance and drive better results for them.
Analyzed the current keywords in the account, scrubbed them, removed irrelevant and non serving keywords to improve ad relevance
Researched new, user-centric, and high-intent keywords and themed them in the account
Analyzed and optimized their Google Ads Account structure
Reviewed ad copies, re-written old ads and created new persuasive ads that could attract more and better clicks
Analyzed the landing pages, created new ones and optimized over time to make them more user friendly to improve conversion rate 
Tested different bidding strategies and found the one that works for accident lawyers to help drive max conversions
Analyzed competitors, their creatives, market share and accordingly optimized our account to grab more impression share
We did not stop here.
We have continuously looked for more ways to help drive accident leads to the firm at a better cost per case.
Over the time we have researched and included other PPC platforms that had the potential to deliver the results under our expected criteria, like:
YouTube Ads
Facebook Ads
Bing Ads
Yelp Ads
Google Local Service Ads
And some other lead generating methods
We have consistently analyzed all the bits and pieces, optimized, monitored, and managed different PPC accounts to improve the overall performance.
We have achieved above the benchmark results for the client.
Saving at least $100K per month to the client's pocket while driving more cases to the firm than expected.
– Client's Expected Cost Per Accident Case ~ $1500
– Cost Per Case we are delivering = Under $1000
– Accident Cases Delivering Per Month = 200+
– Saving to Client's Pocket = $500 x 200 =  $100,000+ per month
while not compromising on the quality of leads and number of cases to the firm.
The results we are delivering to the accident attorney client using PPC marketing:
– 800+ quality leads per month
– 200+ accident cases signed for client's firm per month
– Cost per case delivered under $1000
– $40M+ worth revenue generated to the client's firm in last 3+ years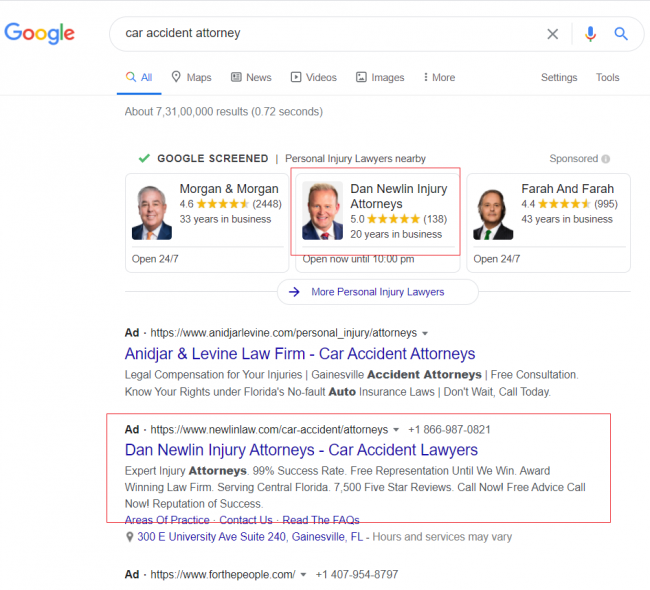 Are you struggling with your Law Firm's PPC/Google Ads account performance and burning your marketing budget without satisfactory results?
Learn how we can help you!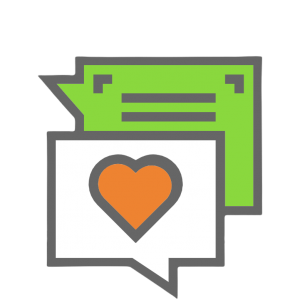 Let's outperform your competition
Call us: Mon - Fri 9:00 - 19:00