Improved Lead Quality, Google Ads CTR, and Cost Per Acquisition for an Emerging Client in Online Tailoring Industry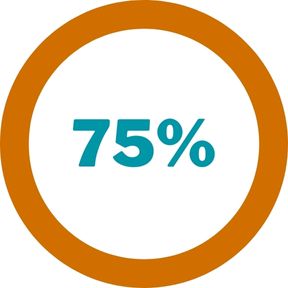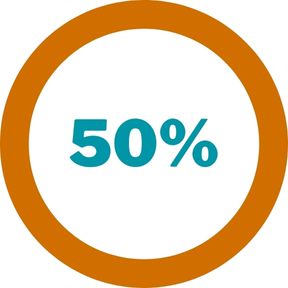 Lead to Client Ratio Improved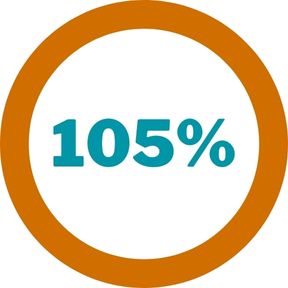 TailorJunction is a fast-growing company in the Online Tailoring Service Industry based out of Bangalore, India. They have a presence in the top 5 metro cities in India and offer doorstep tailoring services to clients.
The client was running a PPC campaign to generate online leads for their business. But, the account cost per Lead (CPA, CPL) was way high, hence the client was burning all their profits in running the ads. Her main concern was to reduce the budget spend without compromising the number of leads.
Also, the quality of leads was not up to the mark. So, leads to client conversion ratio was low for their sales team.
The client was also looking to increase account CTR in order to have quality traffic on the website.
They have contacted us to do the job and optimize their Google AdWords Account.
We did a thorough analysis of their business and worked on below points in order to drive results for them.
Analyzed and optimized their Google AdWords Account structure
Looked into their current keywords, scrubbed and removed keywords for better relevancy
Researched new, high intent keywords and themed them in the account
Analyzed ad copies, re-written ads and also created new converting ad copies to use in the account
Analyzed the landing page and optimized it to make it more user friendly
We have analyzed all the bits and pieces, optimized, monitored and managed the account for next 3 months.
We have achieved above the benchmark results for the client.
Quality of leads has improved and hence leads to client ratio jumped by almost 50%
We were able to decrease Google Ads CPA up to 75%
Google Ads account CTR has Increased By ~105%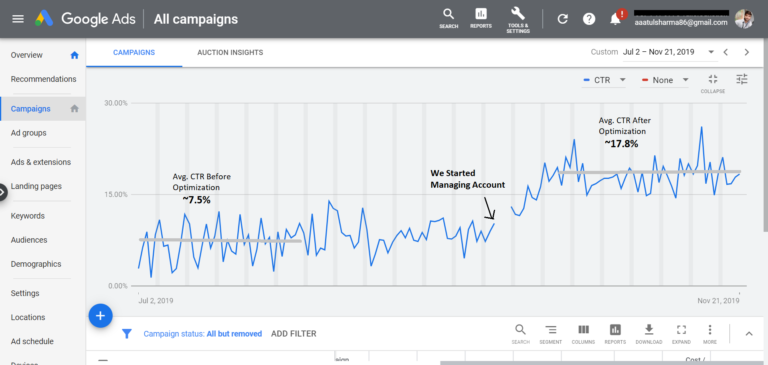 Are you struggling with your PPC/Google Ads account performance and burning your marketing budget without satisfactory results?
Learn how we can help you!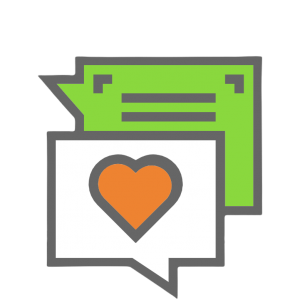 Let's outperform your competition
Call us: Mon - Fri 9:00 - 19:00