Much like marketing for other professions and businesses, marketing for dentistry makes much practical sense today.
New patients, improved relations with the current patients…these are just some of the benefits of this kind of marketing. Although you may know that you should market your dental practice, perhaps, you may be somewhat clueless as to how to go about the whole process.
The good news is that you have numerous easy-to-follow plans that you can employ for this purpose. If you use a judicious mix of the different dental marketing methods available nowadays, you will get the results you want.
Are you still a little confused as to how and where to start?
Check these 4 of the most useful dental marketing strategies to successfully market your dental practice and be more successful in your profession.
4 Major Practices for Effective Dental Marketing
1. Improve Your Website Design
A new or at least upgraded website–that loads fast and is easy to navigate–will attract more patients and push your dental practice while making you more professional. If your website isn't designed properly, following the latest design and SEO methods, and the information shared isn't easy to find, it won't help. It will drive your existing and prospective clients away.
Hence, if your website looks unappealing and Jurassic—more importantly, unprofessional–change it, or at least upgrade it fast, as patients don't want to be treated by someone, whose public interface doesn't inspire enough confidence in them. These are a few points you can focus on
Your content should be crystal clear and one way or another helpful for the people.
Your website should be easy to use for people of every age group.
Use CTA buttons on your website. Research shows that having a CTA button instead of a text link can increase the conversion rate by 28%.
Engage experienced professionals to design stunning and functional websites for your practice. They will charge some money for their services but it will be peanuts compared to what you will get from them.
2. Update and Optimize Your Google My Business Page
For the professional dentists–keen to draw new patients–Google My Business is more than a blessing.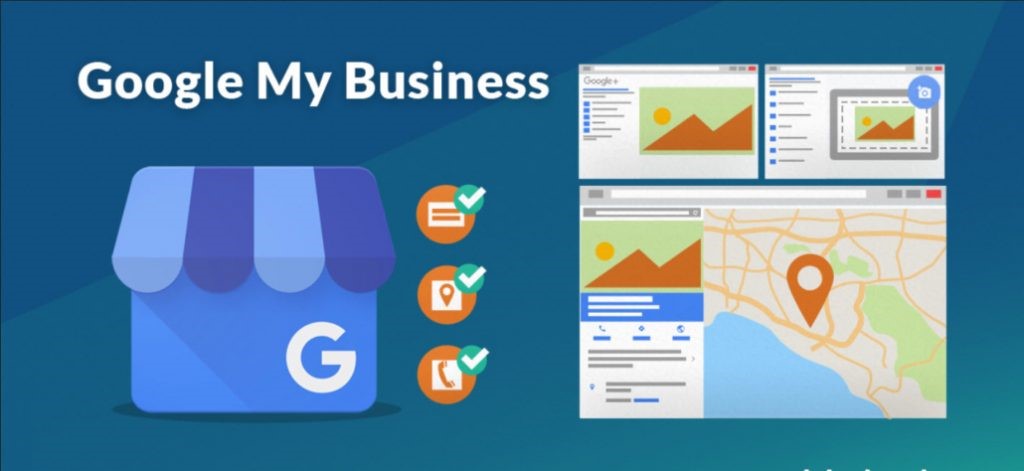 It's an excellent free tool to make the most of a location-based marketing plan. The tool helps the owner of the dentistry to handle their online presence across the search engine.
So, if you don't have a Google My Business listing, make one fast, else you lose out to your competitors.
Perhaps, you are aware of Google My Business listings. Certain specific features–including Google's Local Search results–will throw up a list of nearby dentists with most of the details that are necessary for a new patient to find you, including your address, website, and business hours, among others.
For example, if you are a dentist in New York City, here is a snap of how your GMB listing would appear when someone searches for "dentist in new york city".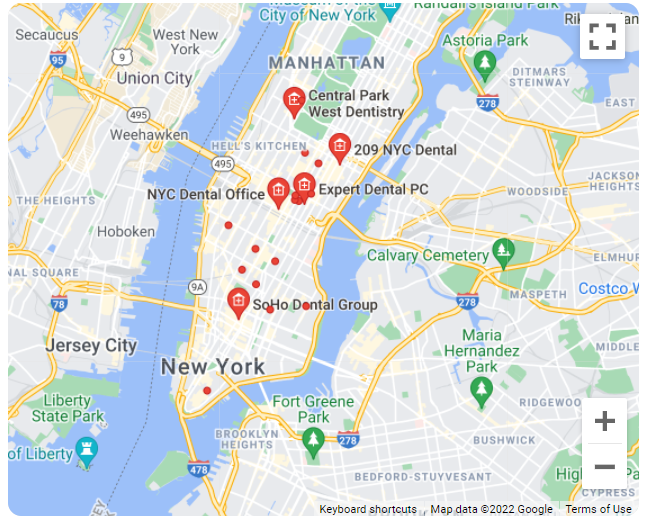 3. Focus on Building Fan-Following Not Clients
When you leave no stone unturned to secure clients, you frequently only see how much money you are making. Even though it makes good business sense, when your priority is on winning your customers over, chances are high that you would be motivating them, and they would remain hooked for long enough to keep you successful and in the business.
So, when someone comes to you for any dental-related treatment–such as fillings or root canal procedure–try being a little friendlier; figure out what their choices are; even as you play along with their problems in a literal way. You are keen that they don't forget you, right? Make them your die-hard fans and supporters. Here are a few tips
Always welcome your patients with a smile, it makes them feel comfortable.
Try to give a genuine compliment, it can be anything about their clothes, looks, car, etc.
Understand what they need and try to provide genuine help.
Once your patients are impressed by you then trust me, they would be the best ambassadors for your practice.
4. Build a Strong Community on Social Media
As per a report, in 2021, 4.48 billion people are actively using social media across the globe, even while this is a jump of 13.13% year-on-year from 3.69 billion registered in the year before.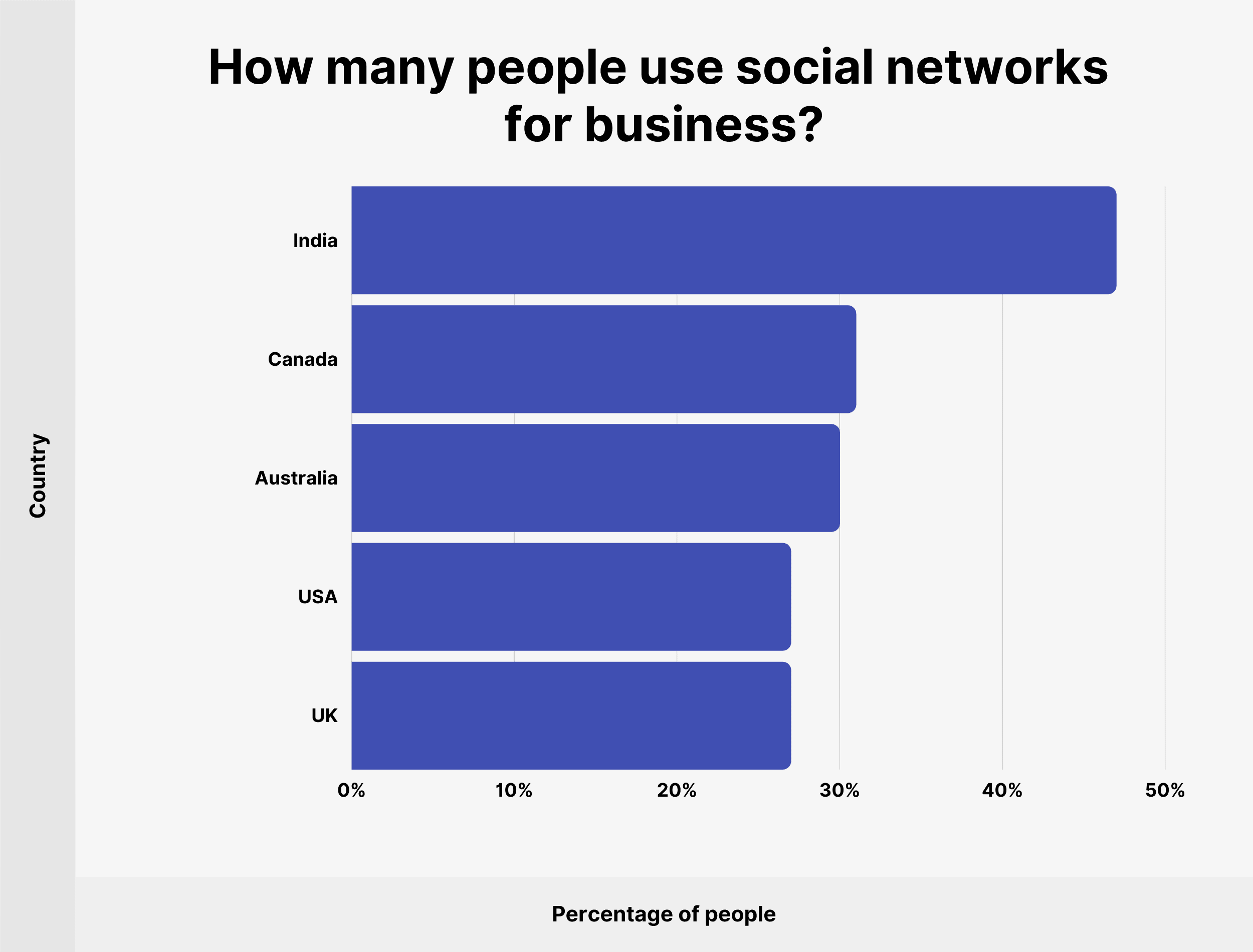 No wonder, Social Media platforms are considered a great place to develop strong online communities. Reach out to your potential patients maximizing the use of these powerful platforms, build or fortify relationships with them. Connect with your existing patients as well by creatively using these platforms.
When someone follows you on social media, besides hearing from you – say, one time every six months—they'll have a regular source of contact with you through the year. They will know that you are there to help them with their dental problems and answer all their queries.
Instagram, Facebook— and even LinkedIn— are amazing social media platforms that you may use to build and expand strong online communities of your patients.
Wrapping Up
In today's world of cut-throat competition, you need to be on the top of your game to stay ahead. Improve your website design, update and optimize your Google My Business Page, focus on building fan-following, not clients, and create a strong community on Social Media, if you want to do marketing for your dental practice in the best possible manner, for a professionally satisfying outcome.