Google has stringent advertising policies that very often lead to the disapproval of ads, landing pages, keywords, and many times it even causes Google Ads account Suspension.
As a business owner or advertiser, this situation is very frustrating.
We were excited, motivated, had put in our efforts and time to do all the competition analysis, keywords research, set up ad groups and campaigns, setup the Google Ads account, did all the tracking code setup work on the website, and was ready for the launch of account. We enabled everything in the AdWords account and asked Google to run the ads for you. Was waiting for prospects to come your way through the ads. But you got your AdWords account suspended! Damn!
It happened to one of our clients. They got their account suspended not even once, but twice. One of the start-up E-commerce, ladies' clothing brands from the USA had faced the suspension issues for their account, twice. They reached us to help them set up Google Ads account and get it approved to run the ads on Google.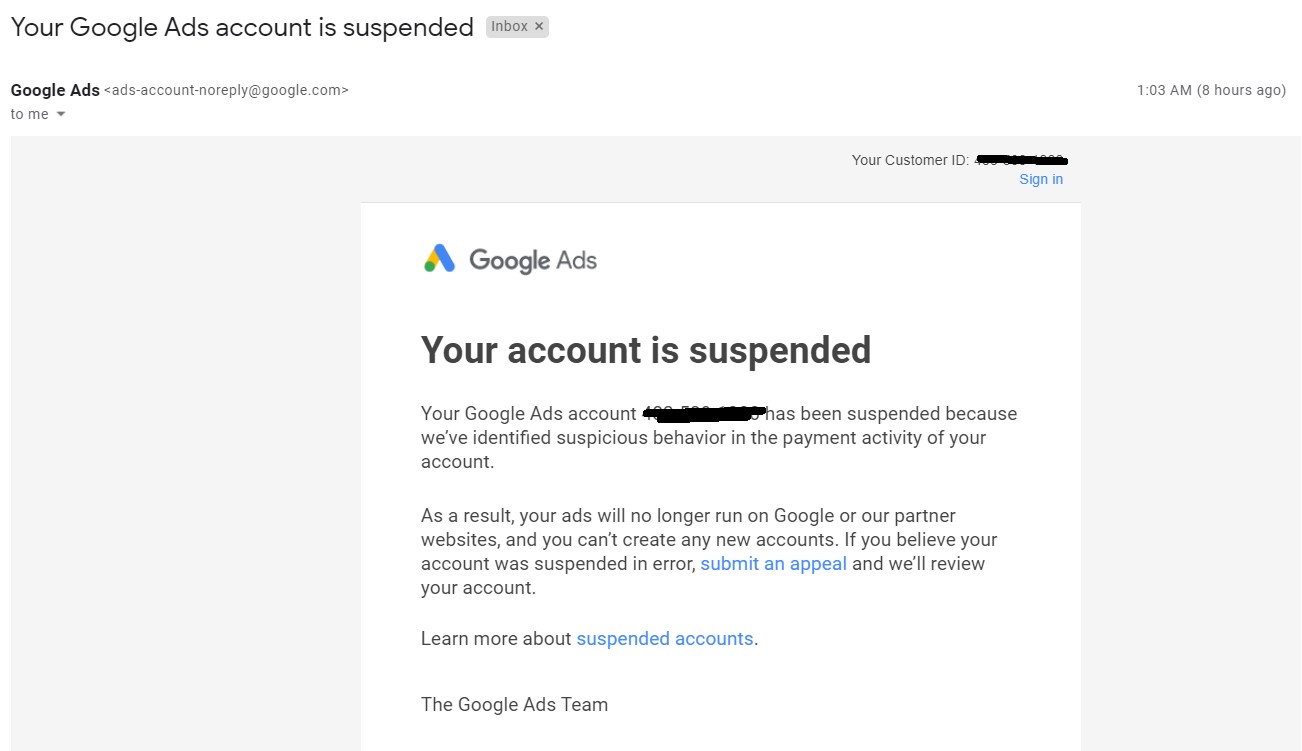 They even have got their Merchant Center Account Suspended.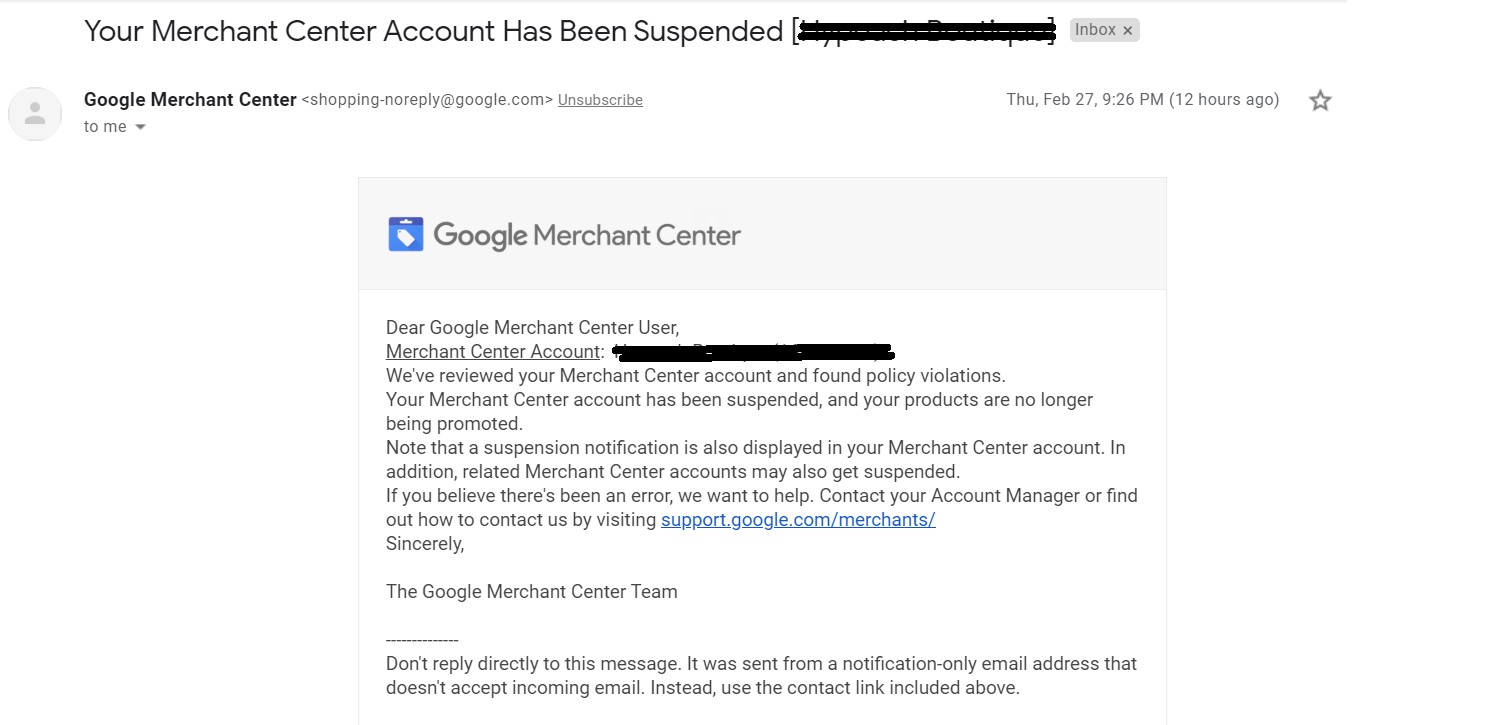 We have taken over, have analyzed the account, ads, keywords, website, billing settings, associated accounts with the owner email, and every possible reason that could cause the account suspension.
We rectified the issues, gathered all important information, and generated an account review request to Google Ads team with all the important snaps which could help the reviewer to understand our account situation better.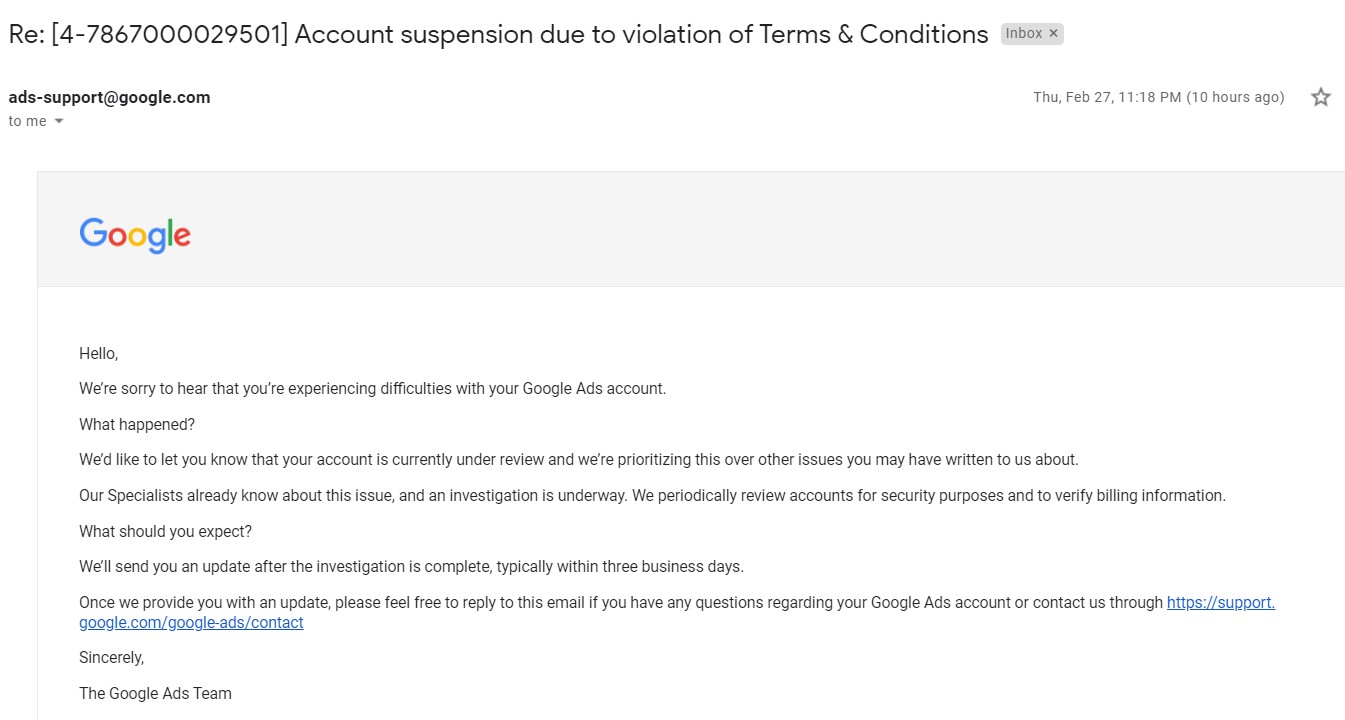 And Boom!
Following day, we got the good news that our account has been reactivated based on the changes made and information provided for review.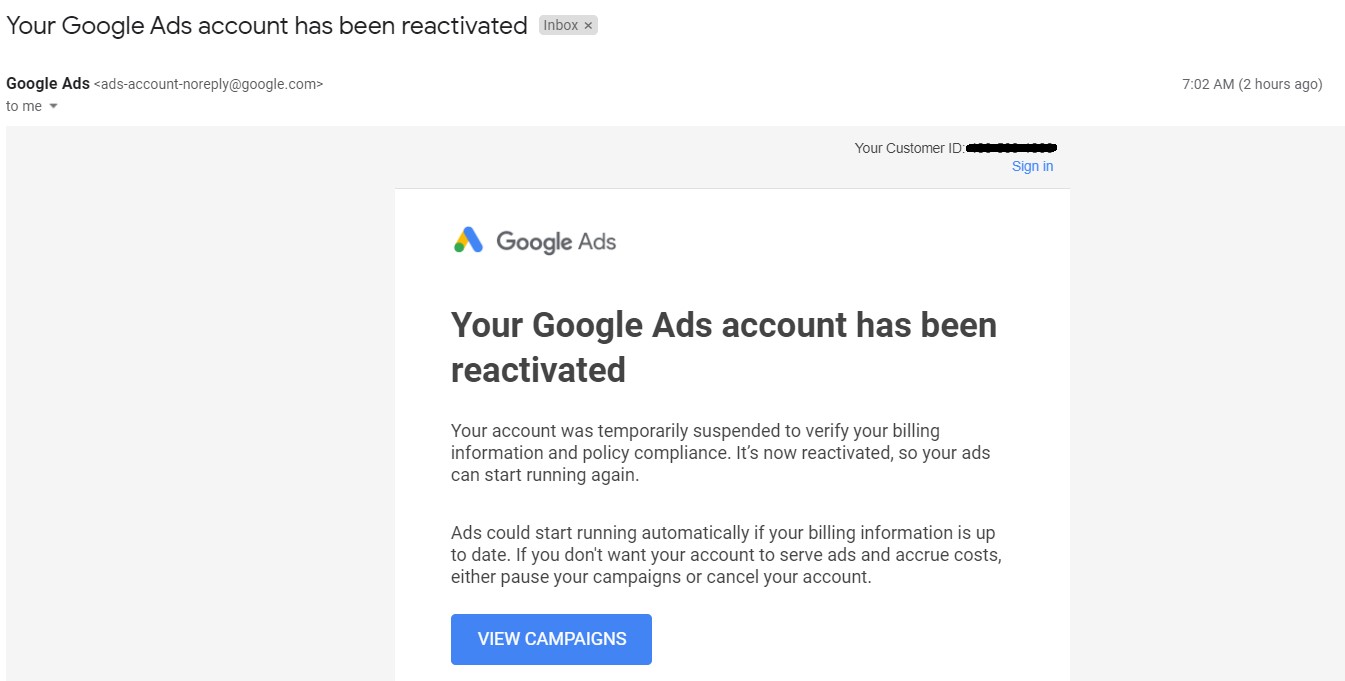 This was really a big relief to the client as they are an E-commerce company, had everything in place to launch but as the ads were not running it was a huge revenue loss to them. They were a week behind their launch schedule. But now the client was more than happy as the account was ready to serve and we have launched the ads soon after the reactivation on the account.
If you are facing the same Google Ads Account Suspensions issues please drop us a mail at atul@techifox.com
We will do all possible help to get your account back.